Humidification system
Euro Cooling System
Our experience in the field of misting allows us to realize advanced humidification systems that are used for different purposes. Here are the main ones: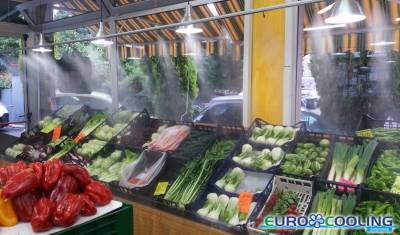 High pressure or ultrasound humidification solutions can be used for fish departments, fruit and vegetables, meat and cold storages. Our fogging systems are able to bring the relative humidity up to values of 90-95% while maintaining constant the set value.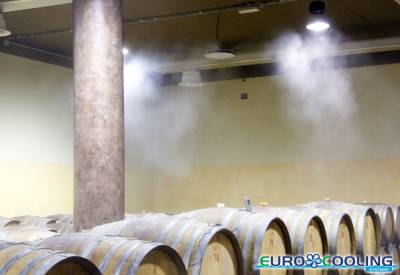 We produce humidification systems for warehouses, cold storages, greenhouses, wine cellars, textile industry, paper mills, tanneries, wood industry, air handling units and all those activities that require small, medium or large potential humidification with low energy consumption.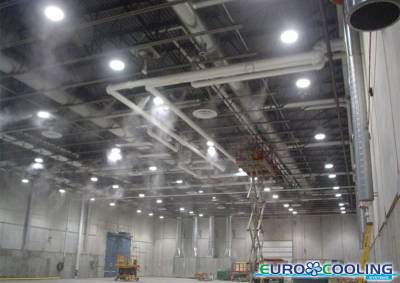 Outdoor cooling systems, dust suppression systems, systems for controlling odors, industrial misting, coolers for yachts, microclimate for plants in greenhouses and livestock are other applications for which we have a long experience and expertise, unique in the industry.