Food humidification
Humidification for fish, meat, fruit, vegetables and cheese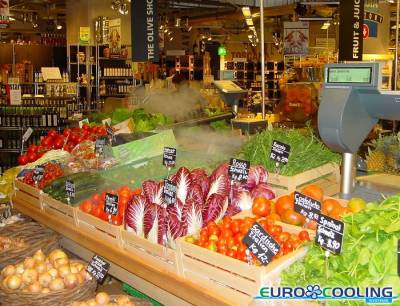 Foodstuffs, especially fruits and vegetables, are composed largely of water. The loss of freshness is mainly caused by a fast dehydration duct because of water evaporation which corresponds with the water contained in the vegetables and the one in the surrounding air. The Euro Cooling humidification systems maintain constant humidity value, countering the dehydration of fruits and vegetables.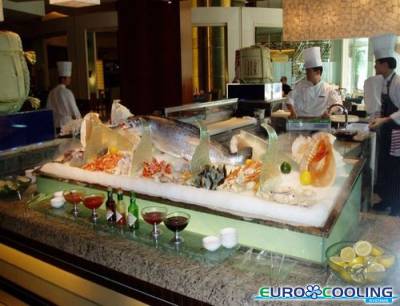 Fish products are also subject to loss of freshness for dehydration because they are created of more than 70% water. Nebulization can control the spread of unpleasant odors in the adjacent rooms. With a gaming engine Euro Cooling humidification restores the moisture level in the air to optimal values, stopping the dehydration process.

Application fields:
fruits and vegetables departments in supermarkets
fish products departments in supermarkets
cold storages
maturation and aging cells
fruit and vegetable stores
refrigerated cabinets
warehouses processing fish products
fishing boats
harvesting and processing vegetables
provers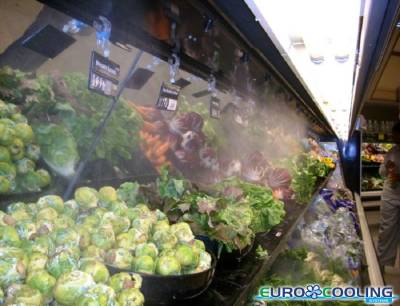 Advantages:
it blocks the dehydration
it reduces the weight loss product
it maintains freshness and the bright color
it lowers the temperature
it facilitate the maturation process of some types of fruit
it controls the spread of unpleasant odors
the increase in sales for the freshest products
the reduction of personnel costs for the scrap selection
the opportunity to exhibit the entire range up to late evening
depreciable investment repaid in low time
the low running costs
the very low power consumption
the upgrading the image of the store for offering freshness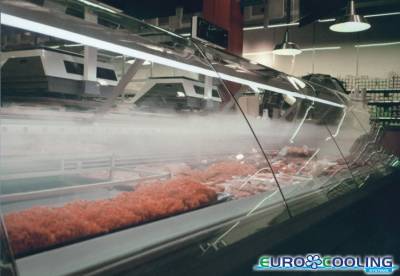 Applied technologies:
Euro Cooling offers you the ideal solution for your needs by producing high pressure and ultrasound humidification systems with high quality standards, to ensure maximum efficiency, perfect functionality over the time and the minimum in annual operating costs.